I just caught an article on CNN called "10 Things France Does Better Than Anywhere Else" and in case you haven't seen it, you might enjoy reading it.
Some of my favorite bits:
THE CHEESE: "No one's arguing against the existence of great cheeses around the world -- but no French citizen needs to go much further than the corner shop to find one."
It's true. You never need lack a stinky cheese if you want one.
THE MUSEUMS: "Even the lesser-known castles can be wonderful -- Chinon, for example, is set above a perfectly preserved old town. You can almost hear Joan of Arc riding up to the gate and offering to kick the English invaders out of France."
I've been to Chinon and to several of the other major Loire valley chateaux. Maybe it's the American in me, but I can't get enough of these damn castles. They are totally worth at least a day trip out of Paris to see them.
THE TRAFFIC: "The average French driver's notion of etiquette is a strong but terrifying one: I'm going that way, and you can't stop me. If going where he or she wants to means causing an accident or total gridlock, that's everyone else's fault, non?"
And this is why I am terrified to get my French driver's license. I have driven a little in Paris, but only within some of the lesser traveled streets in the 17th and 18th arrondissements in Paris (NEVER on the périphérique or the autoroutes - insanity!) Although driving in the south of France is no different or more dangerous to me than driving in any rural or suburban area in New Jersey, or even driving in New York City. But the thought of driving all around Paris scares the French pout right off my face.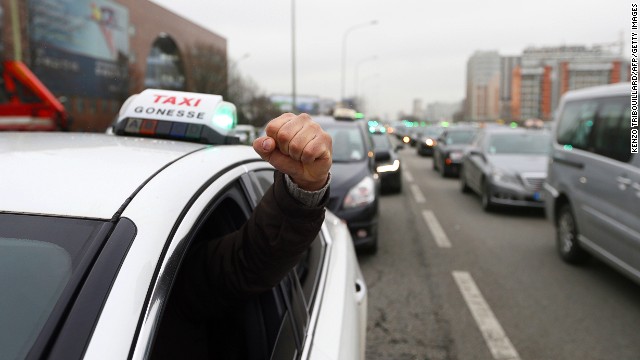 THE CODE OF POLITESSE: "Politeness -- the French? Aren't they notoriously abrupt, especially Parisians when addressing non-French-speaking tourists? More accurately, the French have mastered the art of being impeccably polite and startlingly dismissive at the same time. When a posh maître d' raises one eyebrow and oozes 'Monsieur?' or 'Madame?' at you, he's simultaneously respecting you and questioning your right to exist."
It's true: Once you know the code of politeness, you realize the French are extremely polite... even when they're dissing you. 
THE SERVICE: "The French have a saying: the customer is king. Yes, and we know what you did to your kings."
Okay I have NEVER heard any French business claim that the customer is king. But yes... look what happened to the kings of France. Not good.
Vive la France. :)